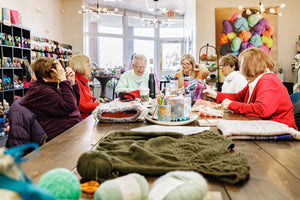 Drop In
Learn to Knit @ Skein
Did you know that we have knitting lessons for ALL levels here at Skein?
Stephanie Walmsley offers knitting lessons to help meet your needs. Whether it is your first project or something more complicated, come drop in for a lesson.
Stephanie is at the shop Tuesdays and Thursdays from 10:30AM -12:30PM ($25).
You'll be able to call yourself a knitter before you know it!